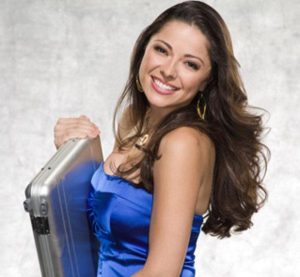 Former Playboy and "Deal or No Deal" model, radio personality, and author, Pilar Lastra, is as down-to-earth and "real" on the inside, as she is beautiful on the outside.
After hitting it big as a Playboy Playmate, you will never guess how she spent her first big paycheck. That selfless act alone defines who she remains to this day.
More recently, Pilar has turned in her Playboy bunny ears for an amazing broadcasting career in the burgeoning world of "Fantasy Football," where she is one of the world's most popular experts!
Podcast: Play in new window | Download
Subscribe: Apple Podcasts | RSS